Best Foods in Kolkata
November 01, 2019
Comprised of merely three villages- Kolkata, Sutanuti and Govindpur before advent of the British, today Kolkata is one of the major metropolitan cities of India and capital of West Bengal. Kolkata is also known as 'Cultural Capital of India' and dubbed as the 'City of Joy'. This historical city also remained capital of India under British rule until the year 1911. Situated on the bank of Hooghly River, Port of Calcutta enjoys the reputation of being oldest functioning port of India. Famous for its legendry Kali Temple in Dakshineswar village devoted to Goddess Kali situated on Kali Ghat and associated with Ramkriashna Paramhans, Belur Math, headquarters of the Ramakrishna Math and Mission, Birla Planetarium, vast Maidans (playgrounds) for the sports football and cricket.

Besides remarkable temples, forts, monumental building etc., synonymous with mouthwatering Mishtis (sweets), Kolkata is famous for its delicious foods that represent the rich culture, heritage and traditions of this eastern city of India.

In this blog

endeavours to bring forth select best foods of Kolkota which can be made at home with an ease.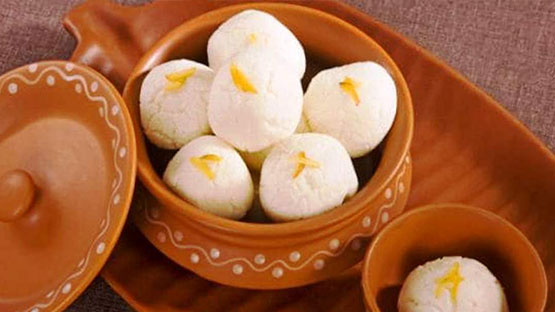 K.C. Das ka Rasgulla

Melt in mouth Rasgulla is a luscious dish savoured as a dessert. What Paav Bhaaji is to Mumbai is Rasgulla to Kolkata. Invented decades ago by Nobin Chandra Das father of K.C. Das, delicious Rasgulla made from the round portions of Indian cottage cheese (obtained from hung yogurt) cooked in light sugar syrup flavoured with ground green cardamom will surely sooth your sweet tooth. K.C. Das main outlet located at Esplanade East, Gariahat Road, Dhakuria in Jodhpur Park area and other outlets are famous to serve the best Ragullas in Kolkata.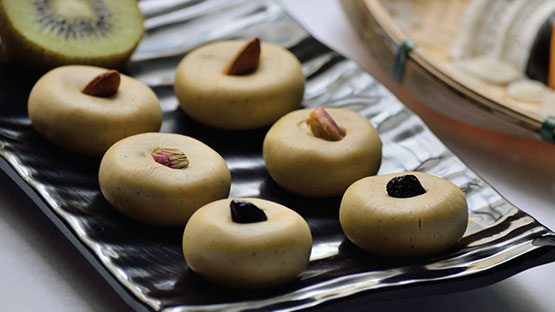 Girish Chandra Dey & Nakur Nandy ka Sondesh

Delicious Sondesh is again a popular sweet dish from Kolkata, famous across India and abroad and relished as a dessert. Prepared on low flame with Paneeer (Indian cottage cheese) sweetened with powdered sugar and ground green cardamom till done, shaped into round portions and garnished with pistachios, saffron strands, almonds etc. Visited by many a Bollywood celebrities, national and international dignitaries, decades old Girish Chandra Dey & Nakur Nandy located at Ramdulal Sarkar Street, near Bethune College in Hedua area is famous to serve the best Sondesh in Kolkata. This luscious Mishti is available here in a variety of flavours along with array of other sweets.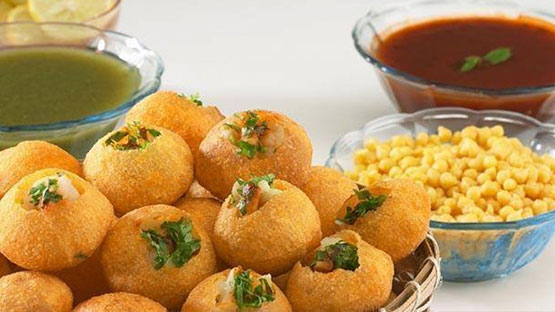 Vivekananda Park ka Puchkas

Locally called as Puchka/Phuchka, also known as Golgappe or Paani Puri is a spicy and tangy dish very popular in Kolkata. Small-sized puffed deep-fried wheat flour/semolina flour Puris stuffed with boiled mashed potatoes, boiled chick peas, green chili paste, crumbled Papris etc. dipped in tangy tamarind water added with famous Gondhoraj lemon juice and served instantly is a sheer delight to relish Puchkas for its flavoursome spicy and tangy flavours. Vivekanada Park is a famous place in Kolkata to relish a variety of Puchkas and Chaats and the Maharaja Chaat Center located here is the best joint to serve the ultimate Puchkas in Kolka. Maharaja Chaat Center is so popular here that many film icons have visited this cart.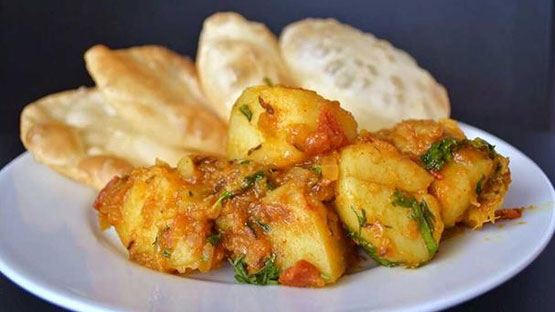 Fairlie Place ka Luchi and Alu Dom

Delicious Luchi and Alu Dom is a spicy dish quite popular in Kolkata and savoured as breakfast. This delicious dish from the Cultural Capital of India is a combo of fluffed Luchi- a kind of deep-fried Puri made from fine flour dough served with steaming hot Alu Dom- a curry with gravy prepared from fried baby potatoes seasoned with regular spices and garnished with Kasuri Methi (dried fenugreek leaves). Fairlie Place, a central business district of Kolkata is very famous to serve the best Luchi and Alu Dom to tickle your taste buds.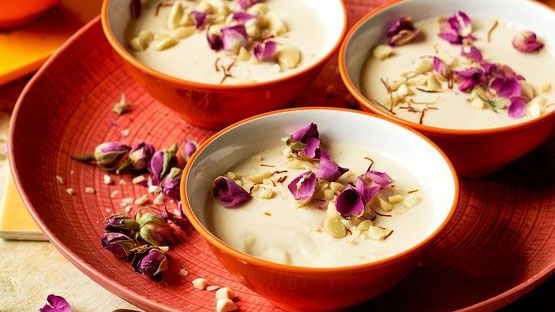 Mithai ka Mishti Doi

Luscious Mishti Doi (Sweet Yogurt) is a signature Bengali dish and relished as a dessert. This heavenly sweet dish prepared from milk boiled for long hours till it gets thicker, sweetened with jaggery/sugar, flavoured with green cardamom powder, added with yogurt and allow to ferment overnight in an earthen pot. Served chilled, this highly palatable dish will surely sooth your palate. More than seven decades old Mithai sweet shop located at Syed Amir Ali Avenue is famous to serve the best Mishti Doi in Kolkata.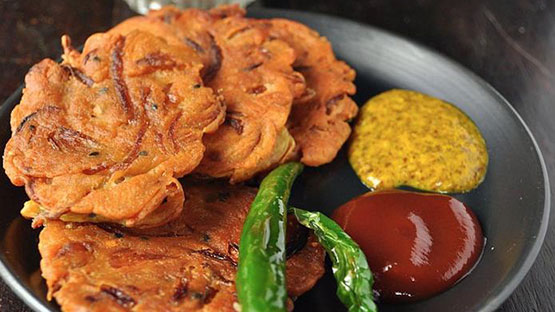 Lakshmi Narayan Shaw & Son ka Telbhaja

Delectable Telbhaja is a spicy dish savoured as a snack. Prepared by deep-frying sliced potatoes, eggplant, onions, chunks of Paneer (Indian cottage cheese) coated with batter of gram flour seasoned with regular spices. Served hot with a hot cup of tea, these spicy Telbhaja makes a perfect snack. To have the best Telbhaja in Kolkata you must visit Lakshmi Narayan Shaw & Sons located at Bidhan Sarani. This decades old joint used to be a meeting place for Netaji Subhash Chandra Bose and other freedom fighters, hence, also popular as Netajir Chop-er Dokan.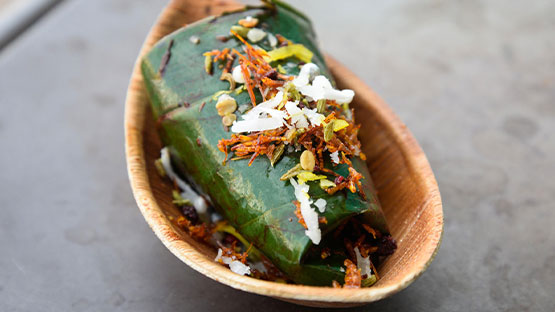 Shree Paan Dhaba ka Paan

Paan (betel) is an aromatic mouth freshener usually consumed after heavy meals and Bengalis are fond of chewing it a number of times during the day. Prepared by smearing catechu and slack lime paste, added with areca nuts, sugar coated fennel seeds, Gulkand (sweet preserve of rose petals), added with sweet chutney, whole green cardamom, clove etc. and served instantly is a bliss to enjoy after meals. Shree Paan Dhaba located at Harish Mukherjee Road is famous to serve the best Paan in Kolkata. The joint serves more than eighty varieties of Paan, Fire Paan being its specialty as it is sealed with a clove stick and burnt to develop a unique flavour.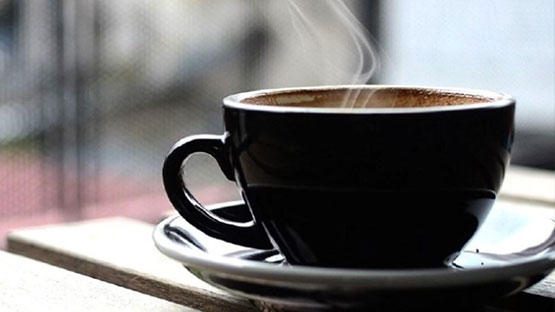 Prema Vilas ki Dancing Coffee

How a Coffee can ever dance? But true, it really can. This mesmerizing delicacy is a sweet hot beverage to get relaxed. This exquisite coffee is made from boiled water and coffee powder sweetened with sugar, added with milk foams, poured with hot milk on black coffee concoction with the help of an inverted spoon touching the top of glass not messing up the foams and served instantly. It keeps swinging and dancing with the movement of the glass till you begin to sip it. Prema Vilas located at Rashbehari Avenue is famous to serve the best Dancing Coffee in Kolkota.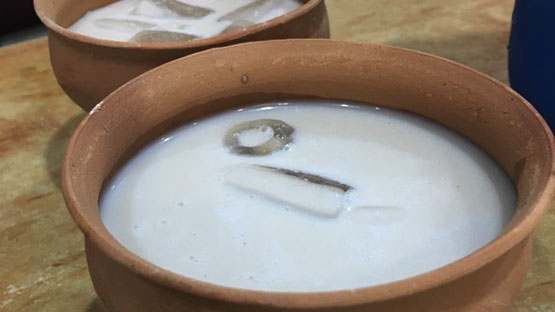 Balwant Singh Eating House ka Doodh Cola

Delicious Doodh Cola is a unique luscious cold beverage. This specialty beverage is prepared by adding sweetened milk with chilled Cola (Coca Cola,Thumbs Up etc.) and served instantly. Balwant Singh Eating House located at Harish Mukherjee Road in Bhowanipore area is very famous to serve the best Doodh Cola in Kolkata and make you to drool for this amazing drink.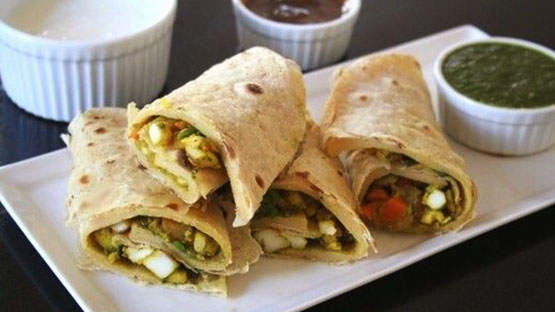 Zaika ka Kathi Roll

Scrumptious Kathi Roll is a traditional spicy delicacy finds its roots in Kolkata and relished as an anytime snacking dish. This die for Kolkata delicacy made from skewed Paneer (Indian cottage cheese) and potatoes grilled in an oven, wrapped in flat wheat flour Parantha added with finely cut onions, green chilies etc., sprinkled with Chaat Masala, poured with varied sauces and served hot with chutney is sure to make your lips to smack. Zaika located at renowned Park Street is the right joint to savour the best and authentic Kathi Rolls in Kolkata.
These are some of the best foods in Kolkata that can be easily prepared at home and are also abundantly available at the nearby street vendors or eateries. Should you know more about such delicacies and locate your nearby joints, download the

app right away!

Back